Recent (March 2021) updates of Itasca 3D software may result in erratic user interface behavior and unresponsiveness. Such behavior may include an inability to switch between plots and data file tabs or adjust plot item attributes. In the event that your program is open, you should be able to regain control temporarily and return to the data file tab by pressing the F1 function key.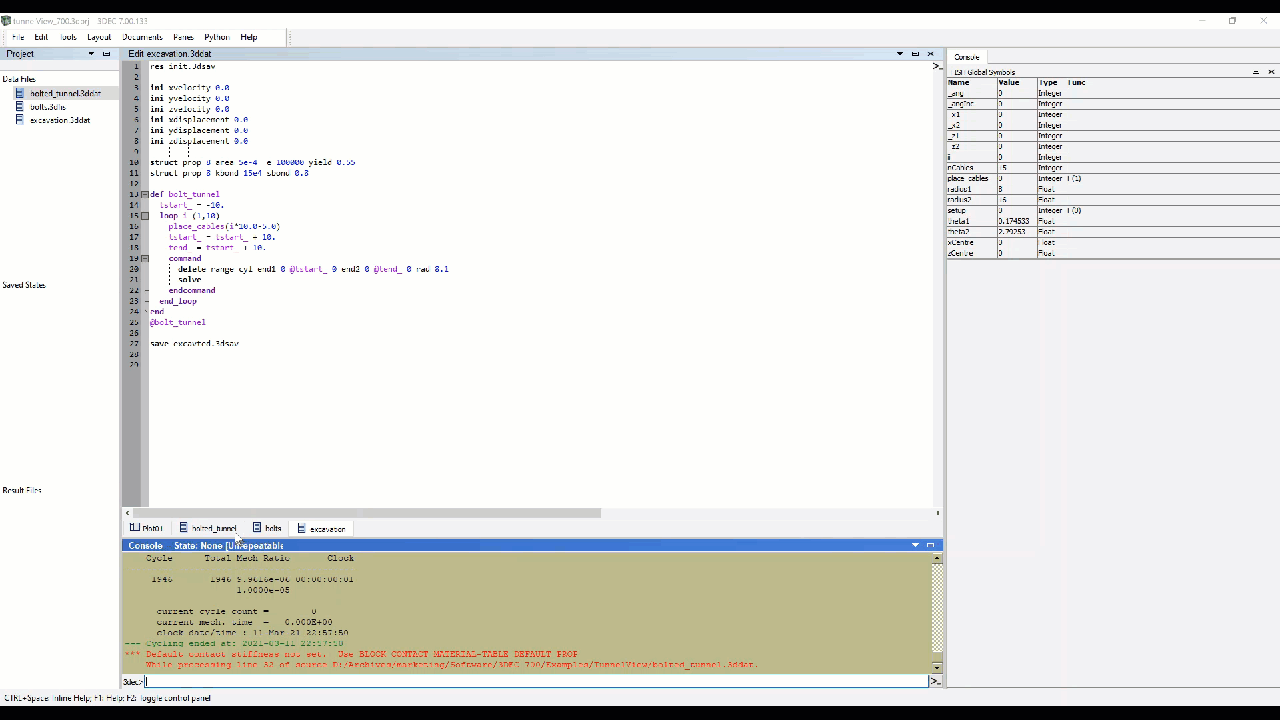 This issue appears to be related to recent software updates and graphics (video) card hardware settings. To resolve this issue:
It is highly recommend that you update your graphics card driver to its most current version.
In your graphics card 3D settings, set the preferred graphics processor to the High-performance option (rather than an Auto-select or Integrated graphics option). This may be available under either a global (all programs) or a program-by-program (e.g., " .../flac3d700_gui.exe") basis. Different graphic cards may have somewhat different control settings, but changing to a high-performance processor is the key to should resolve this issue.
If your graphics card does not have a 3D setting, a temporary solution so that you can return to the Itasca program's datafile tab is to press the F1 function key.
---
In the event that this solution does not resolve your UI graphics issue, please contact Itasca's Technical Support team.
---
For NVIDIA Graphics Cards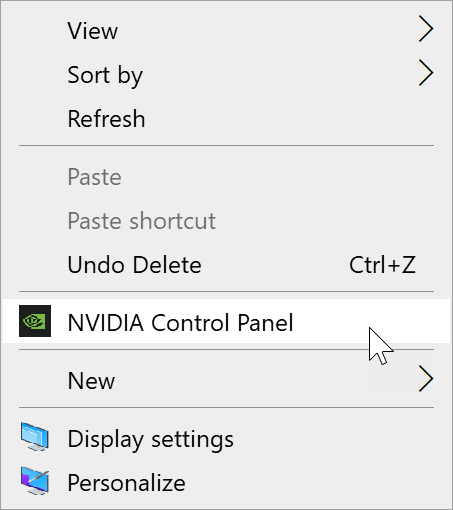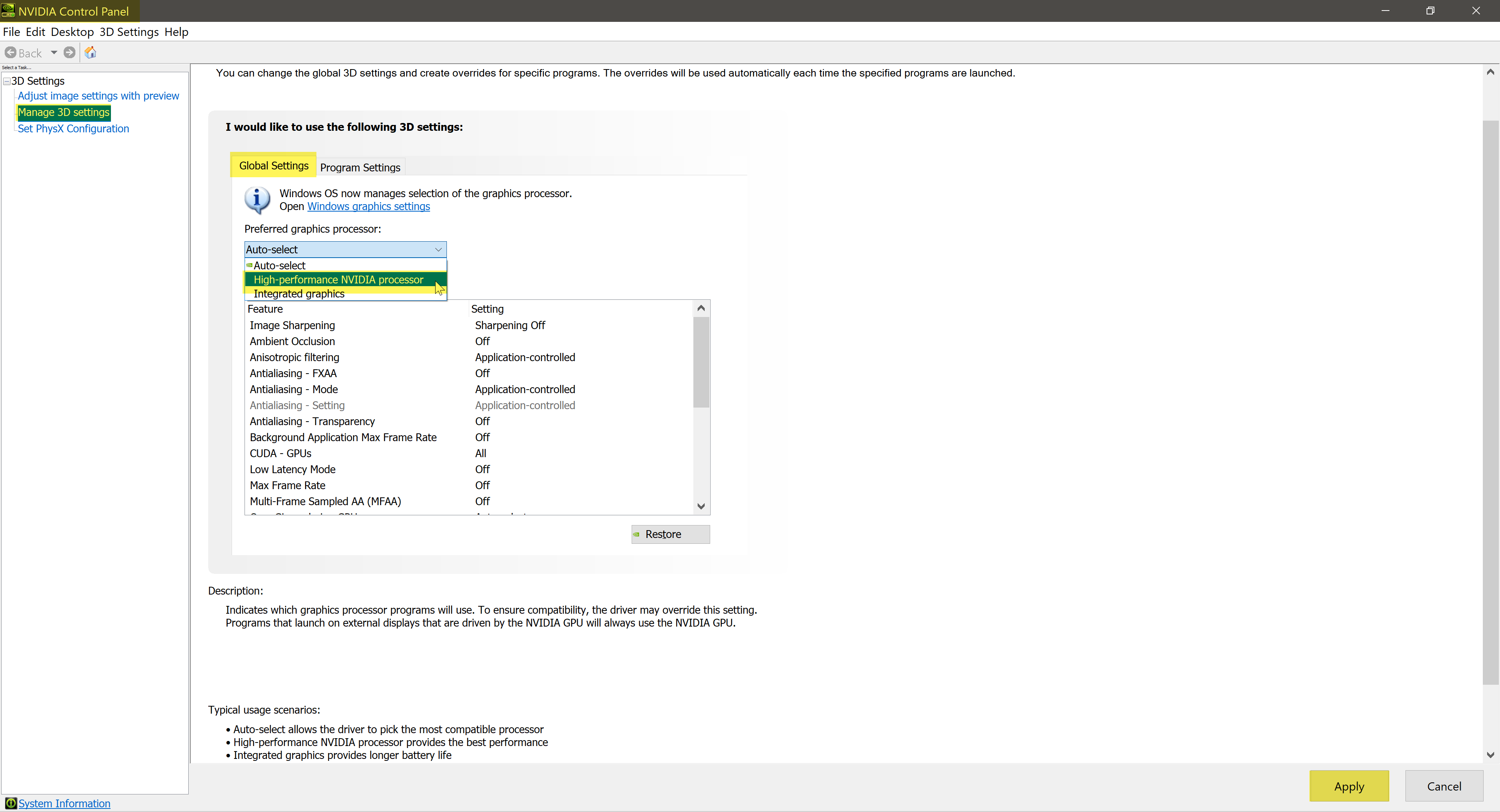 If you would prefer to have different graphics processor settings for other programs, click the "Program Settings" tab (rather than the Global tab) and "add" each program separately. Select the "High-performance NVIDIA processor" option for each of your Itasca programs.