On high resolution (e.g., 4K) displays, issues may occur, such as small and offset plot items within plot windows, or the text editor occupying only a fraction of the Edit pane.
If you are experiencing these or similar issues when using version 6 (or higher) of 3DEC, FLAC2D, FLAC3D, PFC2D, PFC3D, or UDEC on Windows 10, the following is recommended to automatically scale these applications via the operating system:
1. Before starting your Itasca application, right-click on the application-GUI executable and select the Properties menu item. The installation default location (typical in most cases) is the C:\Program Files\Itasca\Itasca Program\exe64 folder.
2. Select the Compatibility tab and click on the Change high DPI settings button.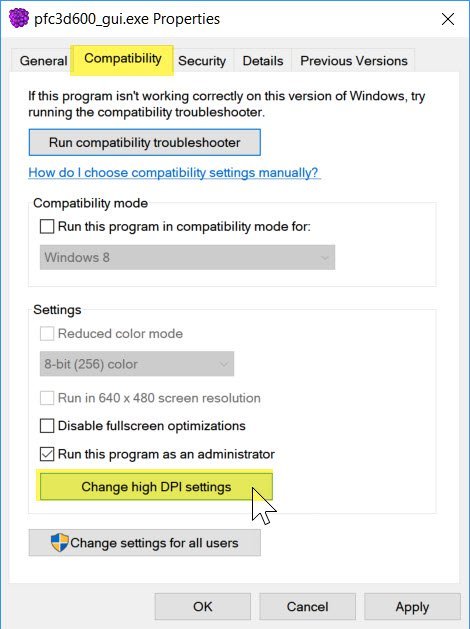 3. Enable the High DPI scaling override checkbox and select the System option.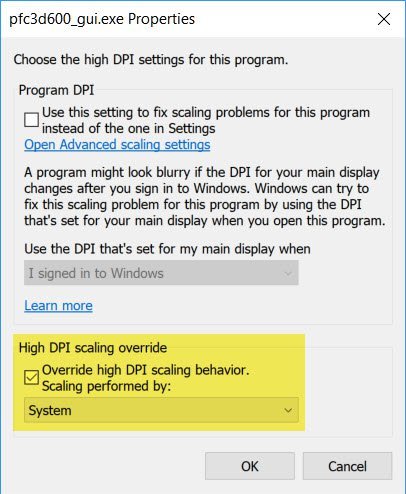 4. Click the OK button.
5. Click the Apply button and then finally the OK button.
6. Start your Itasca application.
Now that your Itasca application DPI settings are controlled by Windows you do not have to repeat this process should you modify your display resolution. This process must be repeated for each affected Itasca application.
Please note that older versions of Windows 10 may display the compatibility tab as follows, skipping a step.