New Itascans
Itasca welcomes Amanda Schendel and Luis Wasserman to our team! Amanda is our Training and Education Coordinator and will oversee our software training courses and Itasca's Educational Partnership (IEP) programs. Amanda replaces Judy Zetterlund, who retired from Itasca in June. Luis is our new Director of Technical Software Sales and Marketing and will be focusing on developing new initiatives to grow our worldwide software sales.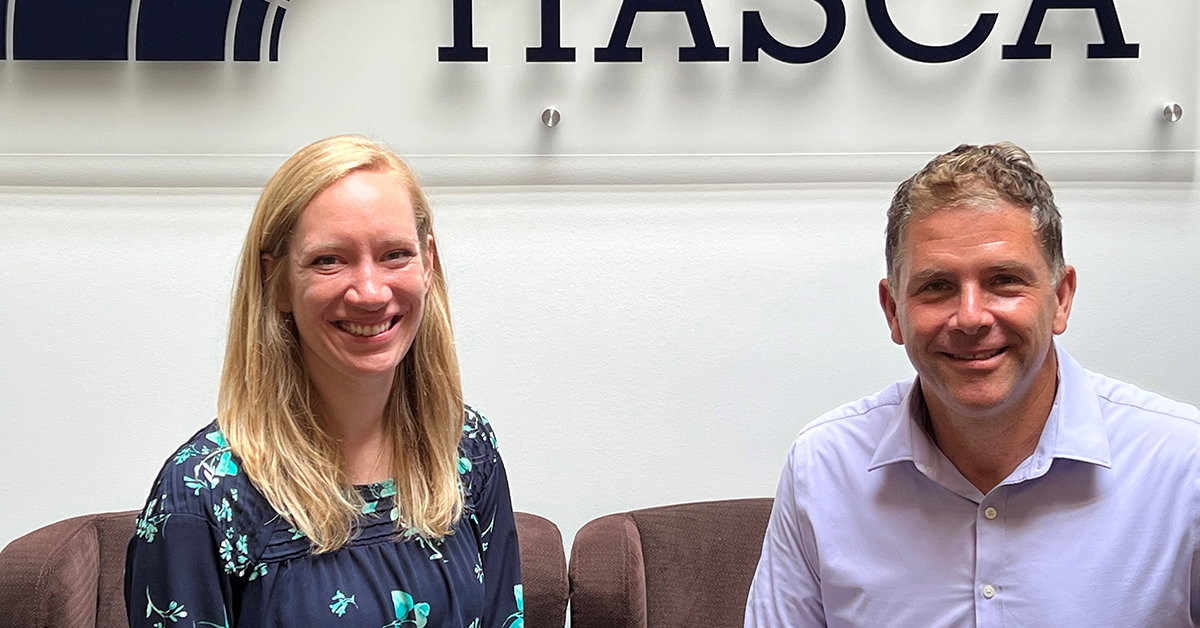 Amanda Schendel is Itasca Minneapolis' new Training and Education Coordinator and is responsible for executing operational activities associated with the Itasca Educational Partnership Research (IEP) and Teaching (ITP) programs, as well as planning and carrying out software training and customized software and engineering courses. Amanda has her Master's Degree in Education and was a K-12 educator for 8 years.
Luis Wasserman is the Director of Software Sales and Marketing for Itasca Minneapolis. Luis is responsible for developing a high-level sales strategy and identifying and executing outbound marketing initiatives and opportunities to grow global sales. Before this position, Luis was Director of Sales and Business Development for Loud Audio LLC, responsible for the APAC region. Prior to Loud Audio, he was the Sales and Marketing Director for the Americas for AMETEK Mocon. Luis began his career as a Product Manager working for Honeywell and Broan-NuTone. In 2008 he got an opportunity in global sales at Scantron Corporation, advancing his career until reaching VP of International Sales. Luis holds a B.S. in Political Science from Universidad de Los Andes in Bogota, Colombia, and an MBA from the University of Minnesota Carlson School of Business.